One of the things we did in Idyllwild was to look for cabins and hotels that accepted dogs. Our cabin was very nice, but we wanted to explore others as well. This group of cabins that we checked out had a fish pond. We were shocked to find it as we walked Bonnie in and out through the buildings. The koi fish were huge and very interested in Bonnie. As you can see, she was curious, too.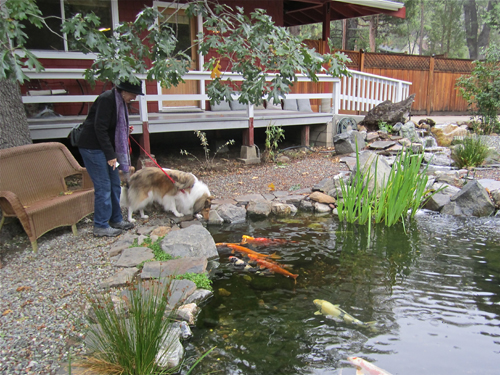 I wondered how there could be a fish pond up in the mountains where it gets so cold at night. Wouldn't the water freeze? Apparently, not. This was a fun surprise for our walk with Bonnie. I'm always excited to expose her to new things and she certainly had never seen fish before. I had to hold her back or she would have gotten right into the water with them!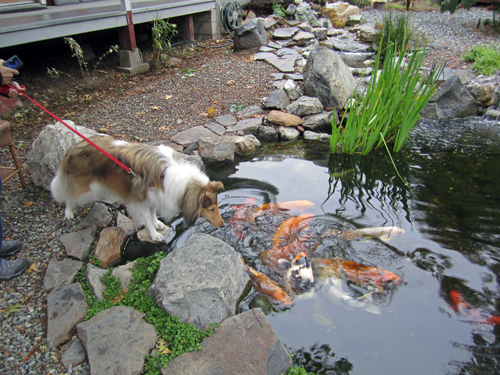 I was proud that Bonnie didn't bark at the fish or make a big fuss. She's been
socialized
to all kinds of situations and because of that, she is more prepared when we come upon something new. She's a dog I can take most places, and of course, that makes me happy.
To be continued...
For new readers and repeat readers: